NaachGaana Bol
By VikasNG on
Rajshri Productions known for their genre of family entertainment, is now gearing up for a new wave and an unexplored genre with Samrat & Co. Along with the film, the music is equally out of the box, different and entertaining, just like the banner?s previous films. Of course what you expect out of Rajshri, their melody and good music, dance numbers, romantic songs, is all there?but what you?ll witness in this one is a completely new avatar!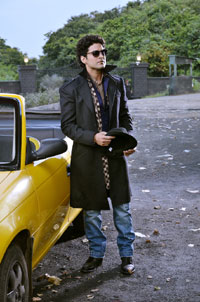 After winning accolades for their sound tracks in Aashiqui-2 the duo Mithoon and Ankit Tiwari are back with a body of work well sculpted for the Rajshri Productions. The music launch of the film is scheduled to take place today in the Suburbs breaks away from the traditional music which Rajshri is synonym for!
When quizzed the Samrat Rajeev Khandelwal about it, he said "As this is a true blue detective film, Kaushik Da was very firm about the fact the music/songs of the film have to be centered on the story of the movie, and not just be placed for the sake of it. The music is completely in sync with the premise, and they definitely take the story forward! I'm very happy that the hit combo of Aashiqui 2 are the forces behind Samrat?s music and they have done complete justice to the soundtrack!