NaachGaana Bol
By VikasNG on
A photographer from a leading daily has lodged a police complaint against Ranbir Kapoor's Bombay Velvet. Now there is two sides to the story, one described by the photographer and the other by Anurag Kashyap, the film's director. Now it is hard to believe which one among them is telling the truth, but considering the fact that the photographer was first to lodge a complaint we are inclined to believe his story. The alleged incident took place at Dadar Parsi colony late evening.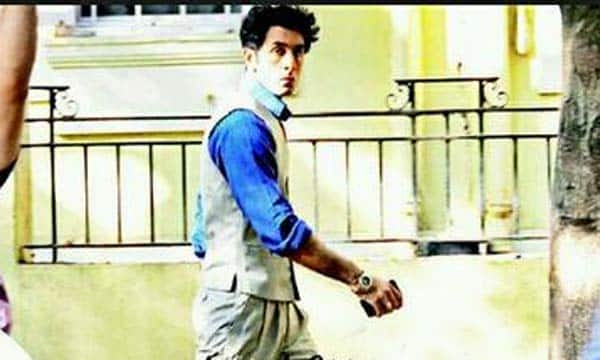 Our khabroos inform us that the photographer has accused the bodyguards and bouncers of the production unit of BV and said that they manhandled him and also gave him a good thrashing for clicking pictures and revealing Ranbir Kapoor's look from the film. The photographer, employed with a city-based newspaper, was on the sets on an official assignment. He says that he was thrashed because he was revealing Ranbir Kapoor's look from the film, which had till then been kept under wraps. Sources from the film set inform a leading daily, "The lensman was assaulted by bouncers on the set after which he approached the local police station to file a complaint against them. They tried to snatch his equipment and were forcing him to delete the pictures. It was Ranbir's new look for his role in the film that has not been revealed yet, which probably angered the crew." The lensman informed the leading daily, "I am in the hospital undergoing a medical check up. Please ask the police officials about the case."
Now the other side of the story thickens the plot. The makers of the film have a completely different story to tell. Producer Madhu Mantena informed the leading daily, "The lensman was taking pictures of the set and the actors without taking permission. So the production staff and the security guards took him to the police station. Outside the police station, there was a scuffle during which the photographer slapped one of the security guards and fled. I am told that he [photographer] later returned to the police station and filed a complaint after he got scared the producers would take action against him." Our birdies also inform us that the production team is now intending to file a case of trespassing against the lensman.