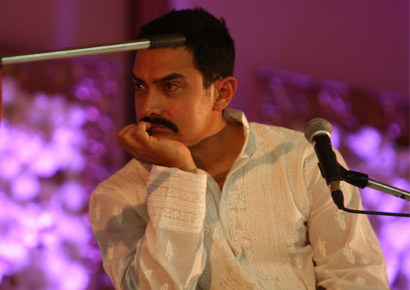 Bollywood star Aamir Khan knows his latest release Talaash does not cater to a universal audience, but he is glad with the response it has received.
"Talaash is not a universal film. There is a supernatural element in this film and it was a risky film to make. Around 80 to 90 per cent of the audience liked the film," Aamir told reporters here Tuesday.
He says his next release Dhoom 3 is a universal project.
"Even kids will like that film. But Talaash has got a different audience," said Aamir.
"But I am glad that the film has opened so well and is doing good business at the box office. What made me really happy was that the emotion that I went through while shooting for the film, even the audience went through the same emotion while watching it," he added.
Aamir, who plays a police officer in the movie, says Talaash has a repeat value.
"I don't think that a suspense drama does not have any repeat value. …
more on:
http://www.dnaindia.com/entertainment/report_talaash-not-a-universal-film-aamir-khan_1773408