Aakansha Naval-Shetye (DNA; October 5, 2012)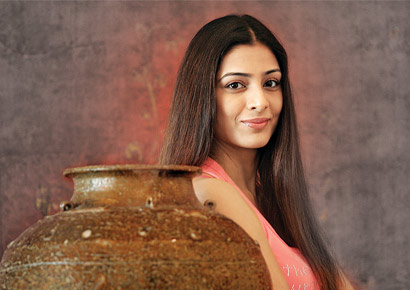 Tabu
It is Tabu's birthday today and the actor admits that as always, it's a special day for her. But it is not the birthday cake and the works that make it exciting, she reveals. "What makes it really special for me is the realisation that there are so many people — family, friends, fans who are celebrating the day for me. It's touching to know that my birthday is important even to people who I have probably never met. That is a real blessing and I do feel lucky. It reassures me that I have done alright so far," says Tabu. Not the partying sorts, the actor reveals that she never plans any celebration on her birthdays, except a dinner with some close friends. "The entire day is spent in attending calls and getting birthday wishes. Kuch aur karne ka time hi nahin milta," she smiles. "The love I get from everyone means more than any award for me. Thanks to them I am on a high for many days after."
Point out that these days the actor has yet another reason to be on a high —her upcoming film Life of Pi with Oscar-winning filmmaker Ang Lee is to release soon — and she candidly admits that even though it's not a very lengthy role, she only did it because of Lee. "I simply love his film which is an all-time favourite, so there was no way I would have turned down the offer to work with him. I knew that the character is well-established, so the length just didn't matter. Besides, I have always wanted to do films that I would enjoy doing and this was one of them," adds the power-house performer.
While most actors can't stop talking about their international films, the Bolly beauty has always preferred to be low-key about her overseas rendezvous. Tabu says, "A film is a film, here or there, really doesn't matter to me. For me, I am just as proud of a Vijaypath or a Biwi No 1 as I am of a Chandni Bar or The Namesake," she lets on.
Having earned a serious image of late thanks to her roles, she has even come to be associated with strong cinema with substance, but Tabu says that she never lets that pressure of expectations get to her. "I don't carry that baggage. In fact, I'm looking forward to doing something fun on screen now." Like a comedy? "I'd love to do a David Dhawan comedy. I miss that," she says, unafraid to cast aside her image of an actor known for her serious and strong women-centric films. "Those films were my choices but there was no conscious thought to shape up any image. For me, acting is fun. It's not like I deliberately carved a serious image for myself. I have done whatever appealed to me at that time," she says. And what would appeal to her now? "Anything that would not make me shed tears on screen," laughs Tabu.