Rajul Hegde in Mumbai
Malaika Arora Khan returns as a judge on reality show India's Got Talent, with filmmaker Karan Johar, choreographer-director-actor Farah Khan and veteran actor Kirron Kher as co-judges.
The actress is enjoying a career high, even as her husband Arbaaz Khan starts his directorial career with Dabangg 2. Malaika refuses to spill the beans on the film but informs the franchise will be carried forward.
Malaika tells Rajul Hegde about her telly show on Colors (scheduled to start on September 22), and even tells us where her own talent lies.
How do you always manage to look so fit?
Being in shape is a requirement of the profession and I love keeping fit.
I am very particular about my physical fitness and lifestyle. It is not something that is forced upon me. It's something that I enjoy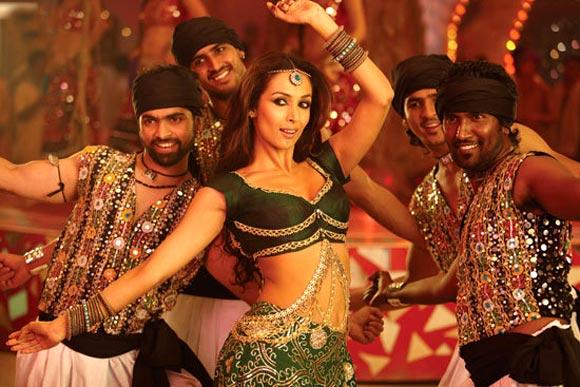 Your item number Munni Badnaam Hui in Dabangg became a huge hit. How do you feel about Kareena Kapoor stepping into your shoes for the sequel?
I am very happy that Kareena is doing the song. She is family and like my younger sister. I am happy that she is a part of the film.
Are you also doing an item number or a special appearance in Dabangg 2?
I can't tell you that (smiles).
Dabangg was a big hit and it's now returning with a sequel. Will there be more sequels?
Yes. We would like to make more sequels. The franchise will be carried forward. 
Dabangg is a brand.
When we were making the first film, we did not have the intention of making a sequel. It was later that we realised there is potential and we can take the film ahead.
We would definitely like to make Dabangg 3 or 4. But it is too early to say anything at the moment.
Salman Khan is giving one hit after another.
He has really worked very hard to reach where he is today. Actors have ups and downs and the best part is that his fan following has always been consistent.
The combination of Salman and the Dabangg brand will create magic this year.
People loved the character of Chulbul Pandey; they enjoyed the desi hardcore feel.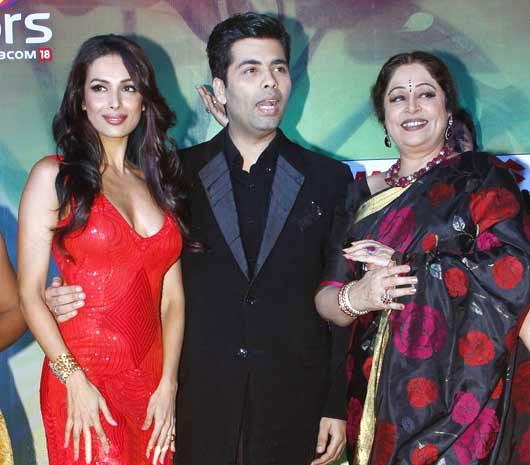 What brings you to India's Got Talent?
This show is different from all others that I have done. It's about all sorts of talent and doesn't narrow down to only singing and dancing.
Everything and anything that is possible under the sun is there on the show. It is a lot of fun to watch such breathtaking talent.
The performances have their roots all over the country, from small towns, and the remotest areas.
I have done reality shows but I haven't done something that is connected to the common people. So, it's a new thing for me and I am really enjoying it.
What is the special talent that you have?
I have been playing the flute since my school days. I was a part of my school band. It feels very relaxing when I pick up the flute.
Also I enjoy cooking and different adventure sports.
Can you share an interesting moment on the show?
 There was this little girl whose performance touched my heart. I immediately jumped out of my chair to hug her. 
Interestingly, she kept looking at my nail paint. She asked me to apply the same for her, and I did so happily.
That was a very sweet moment we had while shooting.
http://www.rediff.com/movies/slide-show/slide-show-1-salman-and-the-dabangg-brand-will-create-magic-this-year/20120918.htm