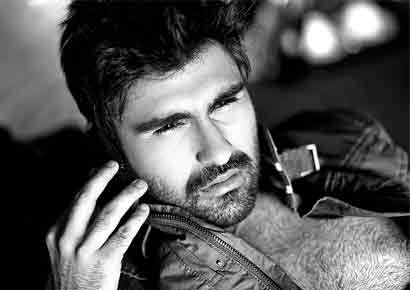 Aarya Babbar
By Aakansha Naval-Shetye (DNA; March 27, 2012)
Actor Aarya Babbar, who has been a part of several critically-acclaimed films and Box Office hits in recent times — from Ready to Guru to Jail — is maha-excited about finally having bagged a project with his dream director.
Apparently, the actor, who has been signed on by Vishal Bhardwaj for the Imran Khan starrer Matru Ki Bijlee Ka Mandola, can hardly wait to begin shooting for this one. This, despite the fact that he's not had a long break in a while now.
According to a source, the actor has been busy with films like Dangerous Ishq, Maximum, Afra Tafri, Zindagi 50:50, Choron Ki Baraat and Joker, these past several months, but instead of waiting for a break, he's ready to plunge into his next. "When you enjoy the work so much, you don't miss the vacation," he's said to have told his friends.
Talking about Vishal's film, a source reveals that the actor had got a call from Vishal's office asking him to audition for this role. "Everyone thought that an audition was uncalled for, but Aarya didn't hesitate at all, saying that for an actor, there's no shame in auditioning. And the very next day of the audition, he got a call confirming his role in the project," the source adds.
Apparently Aarya will be playing the second lead in the film along with Imran and Anuskha Sharma. "Unlike his rustic roles in the past, this one sees him play a suave foreign-returned sophisticated guy," the source reveals.